Renaming an existing Microsoft Flow is probably easier than you think…
Let's create a flow from scratch using the template 'Send myself a reminder in 10 minutes' or just another template.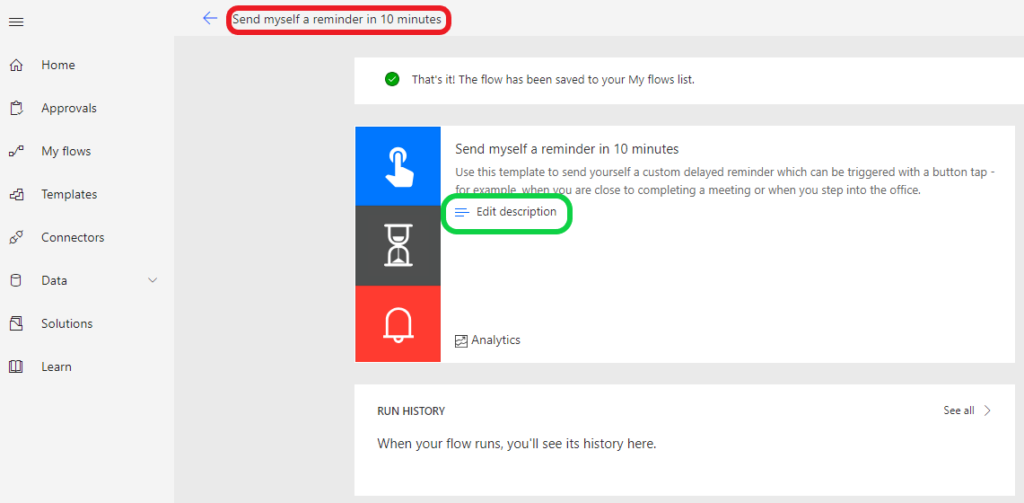 The name of the flow is generated as can be seen in the red rectangle in figure 1: 'Send myself a reminder in 10 minutes'.
Like the 'Edit description' link in the green rectangle I was looking for a 'Edit name' link. No luck there.
To be able to edit the name of the flow it has to be in edit mode by selecting the 'Edit' link at the right of the screen as shown in figure 2.

When the flow is in edit mode link name can be adjusted by clicking in the name and type a desired name.


Summary
Renaming an existing flow can be done by selecting the name in edit mode and change it as desired.